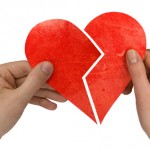 Honestly, sometimes when a woman opens up to me, I can't help but be blunt with her. It's just the way things sometimes happen.
I've learned to trust my intuition when I work because I'm clear about why I do what I do. I'm devoted to helping women, like you, transform your love life. I want every woman I work with to feel like a queen so she can have her king.
As you can see from this letter I received, sometimes it only takes the right words to open someone's eyes and send them on the way to love. I should probably be upset with myself for using such "unprofessional" words, but occasionally it's just what is needed.
Hi Virginia,
I just wanted to tell you I had a breakthrough call with you a few months ago. I had just left a man for another and it was painfully obvious it wasn't working out and he was treating me poorly. I was very much in love with him, but frustrated.
I told you I felt I was done with it but I was confused and felt pretty miserable about yet another failed love relationship. I was heart broken. You're exact words to me were, 'he's an asshole' — and I really heard you, lol!
It changed something in me. I've been doing a lot of work on myself since then and, wouldn't you know, a friend introduced me to a wonderful, respectful, nice, amazing man. She had been trying to connect us for two years but I was always in another relationship. We are happily dating and very much in love. He is different from the other men I've dated and that's a really good thing. We have a mutual love and respect for each other and I am so happy.
I believe you had a part in opening my eyes so I could allow something better to come into my life and I just wanted to thank you.
Much love to you,
Marla