Go From Lonely to Loved in 7 Empowering Steps That Will Eliminate Your Hidden Relationship Obstacles and Help You Attract True Love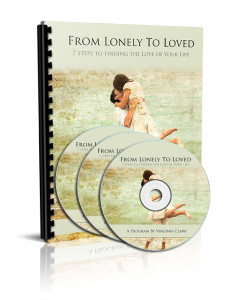 This is such a common struggle for many single women:
Maybe you have the sense that the love of your life is out there, somewhere, waiting for you to find him.
You just wish you knew how to bring him into your life.
At times it can feel that true love is about to blossom in your life, and at times it can feel so hopeless and impossible.
Loneliness, rejection and longing can be deeply painful and not something to which they'd care to admit. I know, because I've worked with hundreds of women who have expressed both their fears and desires about falling in love. I myself experienced this cycle of hope and disappointment for many, many years before I found the love of my life.
As modern women we are told that we should be OK on our own, that being single is not a curse. But none of that advice is helpful when you have an unfulfilled desire to be in a great relationship with the right man. You know what's missing; you just don't know how to call it in.
Perhaps you've spent a lot of time and energy trying to understand men better, but nothing changes in your love life…
Perhaps after many setbacks, you've just about given up on dating and relationships and reluctantly resigned yourself to being single forever…
Or you've been stuck in feelings of hopelessness, frustration and confusion so long, you're not sure what to do to get UNstuck.
Don't worry. Things can turn around for you in less time than you think. I can help you experience more love in your life, starting today, in 7 empowering steps, guaranteed!
I Once Thought Something Was Wrong With Me
When I was in my 30s and 40s and still single, I was afraid to tell anyone how lonely I was, thinking that I would be judged as needy.
I was also afraid it would make me appear weak and that it would seem I couldn't be happy standing on my own. But I was the judgmental one. I believed I was weak, and I thought something was wrong with me.
At times the loneliness was so intense I didn't think I could stand it.
I knew something had to change. No matter what I tried, what I read, what I learned, I still wasn't attracting the right man, and the men I loved were rejecting me.
I had to admit to myself that I was the common denominator in all my failed relationships. This meant I needed to learn more about what I was doing wrong.
I had misconceptions about myself that were keeping me from genuinely connecting to the men I was with.
When I was able to finally see myself clearly, I became a better woman, a more authentic version of myself. Magically, everything changed and my story ended up having a happy ending. I met my true love when I was 46 and we've been joyfully married now for 13 years.
I learned there were things I needed to do, steps I needed to take in order to attract my true love… and they had nothing to do with the men I was choosing and everything to do with how I was showing up!
How To Know If My Lonely to Loved Program
Is Right For You
Do you relate to any of the following? I know I used to!
You "lose" yourself in relationships
Men act hot and cold around you, or mysteriously withdraw when things get more intimate
You find yourself pushing a relationship along most of the time
You tend to attract men who are either "too busy" or "too broken" for love
You want more from the relationship than a man does
You are drained from all the bad or demeaning dating experiences
You do your best to be available, accommodating and "nice" but you're still alone
Your relationships always seem to stall at the same point
You're tired of the hope, disappointment, hope, disappointment, cycle of dating
You'll really enjoy listening to my program and doing the steps. You'll relate, you'll laugh, and you'll feel understood. That's because I've probably been exactly where you are now and I know what it feels like.
My Program Will Help You Be the Gloriously Magnetic Woman You Always Knew You Were…
But Couldn't Fully Embody
In my program, From Lonely to Loved, I'll take you through the seven powerful steps I went through in order to change everything about the way I was showing up around men. These steps helped transform me from an insecure, sometimes desperate woman to the kind of woman who effortlessly inspires respect and adoration from a man.
After going through the program, you'll be able to:
Get in touch with your authentic feelings and create a relaxed energy that a man can't resist
Gain confidence about who you really are and the value you bring to a relationship, so no man can ever control you, abuse you, or hurt your feelings with an untruth
Stop the negative internal dialogue and self-criticism that can make dating so excruciatingly unpleasant at times, and start to look forward to the adventure of meeting someone new
Forgive yourself for the mistakes you've made in the past, so you can move forward with a clean slate in a new relationship and stop feeling overly sensitive and cautious
Eliminate your love "blind spots" so you stop repeating the same bad relationship patterns or meeting the wrong kind of man, over and over
I've made many mistakes with men, and I've learned many profound things about myself over the years and I'm not scared to tell you about them and how they've changed me. I want you to feel you're not alone in your journey, and if I can overcome the obstacles that kept me from finding true love, I know you can, too.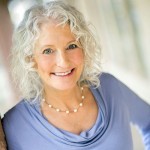 With utmost compassion and empathy, I'll take you through each of the seven steps and show you how painless and empowering a real transformation can be.
If you're struggling, lonely, feeling hopeless and confused, I can help you make peace with your past, trust your inner voice, gain confidence and be courageous in love.
It doesn't matter if you've given up on love, if you think it's too late, or if you think you've tried everything but nothing has worked.
Loneliness doesn't have to hold you back. You can begin to call love into your life immediately! All is takes is 7 powerful, heart-expanding steps.
Includes BONUS MP3, Releasing A Lover
(A $14.95 value)
This guided meditation will help you if:
You can't get a past lover out of your mind.
You're overwhelmed by heartache.
You can't stop thinking of what might have been.
You've been hurt by a breakup and unable to stop the pain.
Originally
$147.00
Now Only
$97.00
If I was single so long and found the love of my life, with the help of this program, I KNOW you can too!

(NOTE: This product is only available in a digital format. CD and workbook images are used only as a visual representation.)