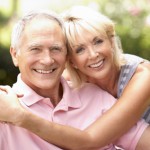 Spring is just around the corner and it's the best time to re-evaluate and plant the seeds for what you want to grow in your life. So, are you sowing the seeds for the love you desire?
When I was in my mid 30's to early 40's I stubbornly refused to get relationship advice for the disaster that was my love life. Even though I was profoundly unhappy I thought I could find my way to love on my own, after all I was reading books, going to seminars. I talked endlessly to my friends, asking them for relationship advice, going into detail about my problems. They always took my side, not wanting to hurt me, and their words would make me feel better for a few hours, but never helped me change my desperate situation.
What I didn't realize was how fast time flies by, and before I knew it I was 45 yrs. old and still single and without a man to love.
What finally helped me change my life so completely was going Hypnotherapy School and becoming a client of one of the top therapists there. Candace Brown gave me the honest and objective eye I needed to finally see the habitual mistakes I was making with men. She helped teach me how to let go of my subconscious sabotage that had ended all my relationships and, most importantly, she held my hand, helped me know what to say and guided me to getting engaged (finally!) to my future husband.
Do not be too proud to ask for relationship advice — is there anything else that affects you more deeply?
How important is your love life to you? Do you find yourself spending too many hours of the day thinking about it? When you feel scared and lonely, do you imagine those feelings are having a profound effect on your health or your ability to do well at work?
Because of the help I received, I am passionate about helping you make the changes that will bring that special man into your life. Every "successful" married woman I know got there with the help of guidance from the outside. The more personal and specific to you the relationship advice is, the faster you can break through what has been holding love away from you.
Don't be like I was and let time go by without that special man beside you. Make the investment in yourself to change your love life and add one more happy couple to the world.