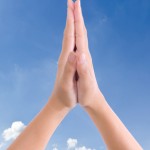 At Thanksgiving we are reminded to celebrate what we have and to give thanks. When we feel grateful life is full.
Here are some of my favorite quotes on gratitude:
"Let us be grateful to people who make us happy; they are the charming gardeners who make our souls blossom." – Marcel Proust
"We can only be said to be alive in those moments when our hearts are conscious of our treasures." – Thornton Wilder
"Be thankful for what you have; you'll end up having more. If you concentrate on what you don't have, you will never, ever have enough." – Oprah Winfrey
"At times our own light goes out and is rekindled by a spark from another person. Each of us has cause to think with deep gratitude of those who have lighted the flame within us." – William James
"Gratitude unlocks the fullness of life. It turns what we have into enough, and more. It turns denial into acceptance, chaos to order, confusion to clarity. It can turn a meal into a feast, a house into a home, a stranger into a friend." ~Melody Beattie
I'm so grateful for the pleasure of connecting with you, may you have a most wonderful Thanksgiving experience!