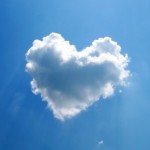 I plead guilty!
Oh my goodness, the mistakes I made while trying to find the perfect man to marry! Just to be clear about the word perfect — of course no one is 'perfect' — what I'm referring to is the perfect man for you.
I must say that when I was younger I didn't think I had a problem finding the perfect man; who ever I was with was perfect. That is until we broke up and then he wasn't Mr. Right anymore. I certainly could have used some dating advice at that time, but I didn't think I had a problem.
I was going with the flow, getting involved with men I was attracted to without giving it a second thought. I didn't think ahead to consequences; I just thought I knew what I wanted in a man and went for it.
I got away with this for so long because I kept friends around me who supported me rather than challenging me. I handpicked girlfriends who like me were experiencing lots of drama in their relationships with men. Like me they avoided self-reflection and taking responsibility for their dating experiences.
I never gave a second thought to how I was showing up as a woman, I was looking for a great guy and that's where I put my focus.  This was my how I approached dating and men for many years.
Of course all of the men I chose, except for a few, were men who wouldn't or couldn't commit to a real relationship. Even when I knew their horrible relationship history I still thought that they could be different, that they would change. Obviously I wasn't thinking with my head, I was thinking with my heart.
I didn't read books with dating advice, I didn't think I needed help. But eventually I lost my confidence in the ability to find the right man. I finally woke up and took responsibility for the way I was behaving.
To Find Mr. Right: Don't be in denial — admit when you need help!
If I had gotten advice  sooner and I would have saved myself a great deal of heartache and pain.
You won't miss Mr. Right if you pay attention to your head as well as your heart. Ultimately, you need both to find the perfect man for you.