What You Will Learn In Your Bonus
"It's Never Too Late To Marry"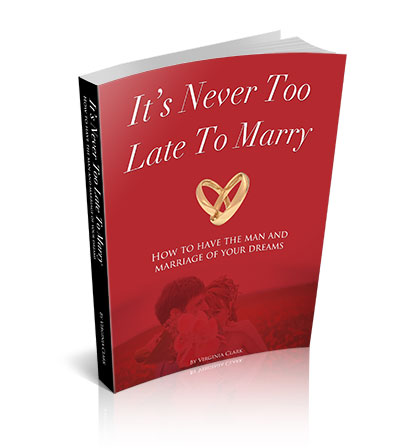 If you're struggling with being single or if you've lost hope in your dream of getting married, this book is for you. You'll learn the 6 essential steps you need to take to attract your ideal partner. You really can have the man and marriage of your dreams sooner than you ever thought possible.
In my book you will learn how to:
Have the confidence to attract and keep a good man.
Create intimacy and emotional connection with a man.
Get your power back and create healthy boundaries.
Change neediness and anxiety into hope and confidence.
Know you are worthy of having the man and the marriage of your dreams.