Are you a smart and caring single woman who is ready for lasting love?
Attract, Keep And Marry The
Love Of Your Life!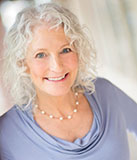 It may be a life-long dream, or an idea you've finally embraced after years of being single — whatever your situation — I bet somewhere in the depths of your mind you have a nagging, desperate feeling that marriage is never going to happen for you.
I know exactly how you feel.
I was single into my early 50's — and an expert on being needy and desperate — but I changed all that. I've been married to the love of my life now for 15 years and I can help you do the same.
Take the first step and sign up for my free "Letting Love In" MP3 report and free relationship advice newsletter. Remember, only as a subscriber will you get the opportunity to be one of only 5 women each month who get a complimentary "Attract The Love Of Your Life Breakthrough Session."

I want you to have powerful and practical tools you can use to transform your love life practically overnight and solutions that will change your love life forever — go sign up now!